2023 Master & PhD Applications Open for International Students!
---
We are actively looking for prospective master's and Ph.D. students to join our Future Intelligence Lab (FIB) at Tsinghua University. Students from all over the world are welcome!
---
Application Details
All applicants should launch the application through Tsinghua University's online application portal: http://gradadmission.tsinghua.edu.cn/f/login
Application Schedule (GMT+8 Beijing Time):
1st Round: 8:00 Oct 15, 2022 - 17:00 Dec 15, 2022
2nd Round: 8:00 Jan 1, 2023 - 17:00 Mar 1, 2023
---
Scholarship Opportunities
Chinese Government Scholarship (CGS)
Covers: tuition, housing, medical insurance, and living stipend
Requires: HSK level 4 or above
Tuition Scholarships
Covers: full or partial tuition fee for the duration of one academic year
Includes: Beijing Government Scholarship for International Students (BGS), Tsinghua University Tuition Scholarship
Scholarship Application Website
https://yz.tsinghua.edu.cn/en/Financial_Aid/Scholarship_Application.htm
---
Contact
If you are interested, please contact Professor Yong Li along with your CV and basic information.
Phone:(+86) 010-62772387
Email: liyong07@tsinghua.edu.cn
Welcome!
---
About Future Intelligence Lab (FIB)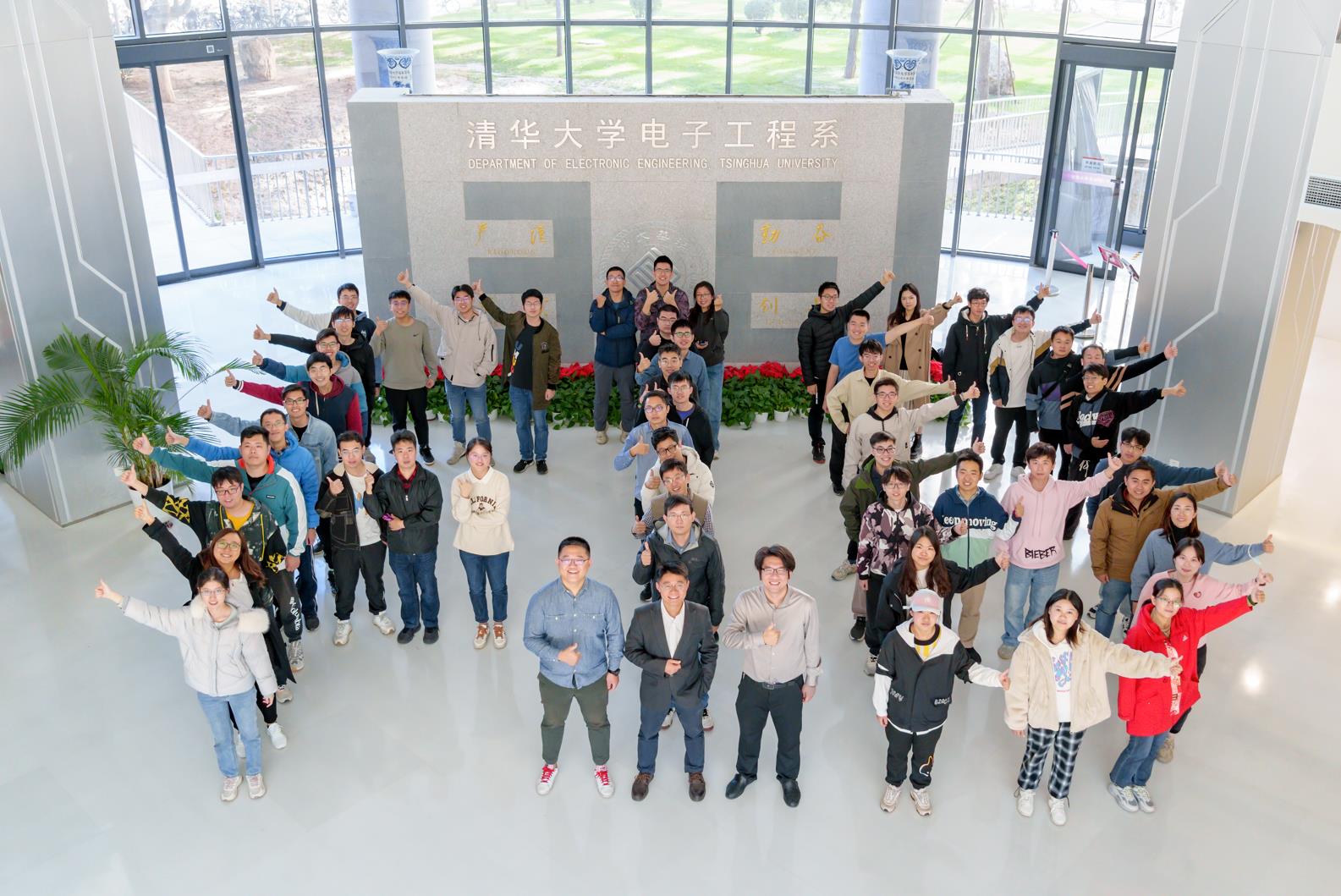 Future Intelligence Lab (FIB) is a highly interdisciplinary lab focusing on the understanding and solutions to complex city problems and urbanization, tackling the challenges of urbanization with smart city infrastructure and advanced simulation to inform real-world urban planning and policymaking. With an unprecedented quantity of data available, we analyze, visualize, and optimize, achieving powerful results made possible with the latest artificial intelligence advances. Our mission is to make a sustainable, smart, and efficient city a reality through strong scientific foundations and cutting-edge technologies developed through high-impact research and large-scale deployment. We leverage a variety of interdisciplinary methods in our studies, including data-centric, Al-centric, and user-centric approaches.
A Brief Introduction of Prof. Yong Li
Dr. Yong Li is a tenured associate professor and doctoral supervisor of the Department of Electronic Engineering at Tsinghua University, who has been engaged in research in data science and intelligence for years. He leads the Key Program of the Natural Science Foundation of China and the National Key R&D Program. He has published more than 150 academic papers in top-tier international conferences and journals such as KDD, NeurIPS, WWW, UbiComp, etc. (80+ CCF-A papers), cited by more than 20,000 times, and won the best paper (nomination) awards in international conferences for seven times. He has been selected as Changjiang Scholar, Highly Cited Scientist, National Young Top Talent Program, won the IEEE ComSoc Asia-Pacific Outstanding Young Scholar Award, The first-class prize of Scientific and Technological Progress of the Ministry of Education of China, and the Second-class Prize of Natural Science of The Chinese Institute of Electronics, and Wu Wenjun Artificial Intelligence Outstanding Youth Award.
Personal Homepage: http://fi.ee.tsinghua.edu.cn/~liyong/
A Brief Introduction of Prof. Fengli Xu
Dr. Fengli Xu is a tenure-track assistant professor and doctoral supervisor of the Department of Electronic Engineering at Tsinghua University. Prior to current position, he was a postdoc researcher at the University of Chicago. His research interests lie in the interdisciplinary area of Artificial Intelligence, Data Science, Urban Science and Human Dynamics, aiming to develop scientific methods and artificial intelligence tools to address the long-standing puzzles in complex networks arise from human behavior and social interactions. His research aims to fully exploit the opportunities offered by recent data explosion and push forward the boundary of computational social science research with novel Data Science/AI techniques. Dr. Xu's works have been published in several high-profile journals, including PNAS, Nature Human Behaviour and Nature Computational Science, and 40+ top computer science conferences, e.g., NeurIPS, WWW, KDD, etc. His research was recognized by selective academic awards, including CAAI rising star in social computing, MSRA Fellowship, ACM Sigspatial China Doctoral Dissertation Award, Ubicomp'16 Honorable Mention Award. Dr. Xu has served as the (senior) PC Member of WWW, AAAI, WSDM and IJCAI and co-organize IC2S2 2022 as Datathon director.
Personal Homepage: https://fenglixu.github.io/